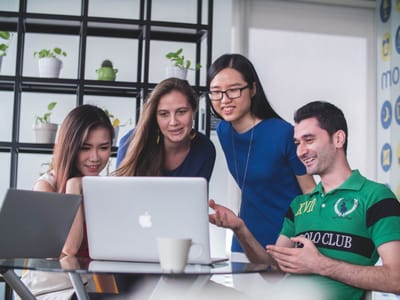 ARE YOU PASSIONATE ABOUT GLOBAL SOCIAL IMPACT, WOMEN EMPOWERMENT, EQUALITY, INCLUSIVE DIVERSITY AND ECONOMY,
WHICH LEAVE NO WOMAN WITH SERIAL EXPAT BACKGROUND DEPENDENT GLOBALLY?
Then come and join us on our mission to make expatriation sustainable for all, not just a few!
We are looking for dedicated interns and volunteers!
We offer you a unique remote unpaid voluntary role, allowing intercultural talents to engage in a real-time NGO startup and be a part of our global expansion. You will help us to make radical social innovation a reality for expat families globally. We will help you to be the change you want to see in the world, train your professional skills, be a part of systemic change, inclusive diversity, support women empowerment globally and evolution of human rights for women and children in serial expat situations.
The minimum dedicated voluntary commitment is 12 months with a minimum of 10 hours a week contribution.
Native English or full working proficiency is a must.
OPEN POSITIONS WITH IMMEDIATE START!Fundraising Adviser
Previous successful Dutch fundraising experience required. Native Dutch is desirable yet not a must.
Expatriate or intercultural background is compulsory to ensure a full understanding of the expatriate challenge and the cause we defend.
Social Media Manager, Content Creation Manager, Web designer - remote positions
Open for unemployed expat spouses with a passion for media with advanced English skills and a passion for Sustainable Expatriation cause and mission, as well as international students with media/marketing/communication background. Massive experience to lead the innovative social impact conversation and advocacy for inclusive diversity and equality in media guaranteed as well as international business and nonprofit networking with a warm recommendation. We accept all time zones apart from the Pacific, Australia/New Zealand, which we find incompatible with our work-life balance. Communication hours in CET zone only.
For more details and application, please contact Marina Malmberg via
LinkedIn
We are looking forward to hearing from you and welcoming you to our all gender, races and all-ages inclusive international team beyond the borders, politics and monocultural limitations.
Marina & the Sustainable Expatriation Team