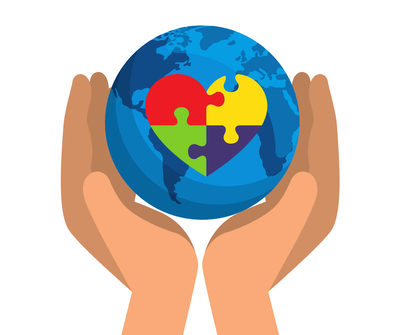 Support our innovation for SDGs and inclusion of dependent women from the EU globally!
We are looking for collaborative partnerships with business, startup ecosystems, EU, governmental and municipal organisations, NGOs supporting expats locally to co-develop one inclusive ecosystem for lasting dual careers and mental wellbeing for families in the global transition through all stages of expatriation.
Why?
After pandemic rise of mental unhealth and alienation made huge impact on already struggling in professional alienation dependent, home stay women - not by choice, but by not being a fit, a focus group for integration in the EU unlike other migrant groups. This unfortunate misunderstanding created much of expat partner and repatriates burnouts, depressions and ill health, costing not only people but the EU.
We see professional inclusion as a remedy to mental health and a missing link to sustainable cities and communities, missing intercultural talent, which is unable to find jobs across the EU.
Only global inclusive solution can solve a global problem and handle global dynamics.
It is time to unite the EU collaboration in reintegration, recruitment, retraining to ensure ALL expat partners at any stage of expatriation are integrated into workforce, able to enjoy universal human rights, contribute to circular economy, sustainability and the development world, where all kind of competence needed.
We aim to extend support globally and transfer professional knowledge, trainings and education to the development world with the help of technology.
Prototype of one digital "home" for all globally displaced women in expat situationThere is a saying: "It takes a village..."
Our "360 Degrees Global Village" protoype:
Platform
kindly developed for us by Meiraj Ahmad, our former volunteering Brand & Marketing Manager from The Startup Club Berlin for supporting us!
We start from The Hague, a true expat capital, with many wonderful expat initiatives we need across all EU countries - please reach out to join us as a partner for SDGs and expat women inclusion -
w
e are looking forward to hearing from you - let us connect on LinkedIn.
We see the urgent need to include all educated yet struggling to find employment dependent mothers with children under 18 into EU workforce and reaching out to the European Commission for priority focus and funding for our unintentionally alienated group from socioeconomic and workforce inclusion in the EU. If we can't do it locally, we will do it digitally!
Join our tech impact startup to co-create one global village for all specific needs of women in expat situation as remote career support, jobs, volunteering in startups, scaleups, retraining and expat women mental wellbeing and support!Potential for scale up
Our vision is to extend support to all women in the global transition who also struggle to find employment, belonging and inclusive support.