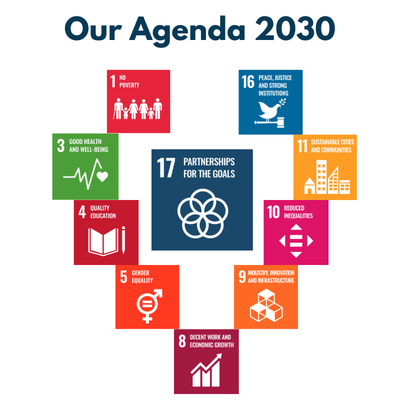 Join Us to Build Ecosystem of Support & Professional Re-integration of Dependent Expat Partners - from the EU to the world
We deliver innovative, outside of the box yet tangible solutions allowing companies to move forward with ease and become global leaders in Sustainable Expatriation.
Including expatriation mobility into the company's sustainable Agenda, 2030 allows solving corporate G5 - diversity, equality and inclusion challenge (DEI) through addressing the situation of serial expat partners who lost career and independence as a result of expatriation, which was historically focused on "Him" and left "Her" and children's future behind.
Our Agenda 2030 consists of ten SDGs, where G17 - inclusive partnerships for the goals is central to our work.
We help organisations of all sizes, from start-ups to MNEs, attract and retain intercultural talent sustainably.
We help organisations, municipalities and governments overcome the silos of diversity, equality and inclusion.
We provide innovative how-to and the only inclusive solution for remediation of the past in inclusive partnership with us.
Why? Only together we can build a truly inclusive economy for our children who will otherwise pay for the inequalities we leave behind.
Connect with Marina on
LinkedIn
and book an intro meeting open only for organisational and municipal decision-makers.