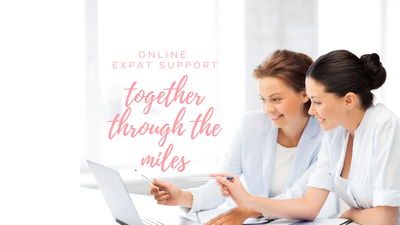 We offer the only inclusive expat spouses support on the planet, ensuring expat spouses have access to the continuous support through each stage of expatriation.
Our unique approach proved to help spouses in multiple ways. The most appreciated are:
Help to handle any emotional challenge and stress at all stages of expat journey for all family members
Understand the intercultural challenge and the entire process of expatriation
Build a meaningful and lasting career on the move from any country (you don't have to become a coach)
Secure joyful expatriation
Increase your employability
Our experts prepare you to the first assignment with repatriation in mind.
We know - it is the only successful and sustainable way for your family, primary you, the following spouse, the company and the future of globalisation.
Why shall you as expat spouse care about globalisation?
As an expat and a global citizen, you are a part of globalisation and the way it is managed affects your life, career and future.
As an expat you can't predict your future and the next move
The home you may think will be the place to restart your life will never be the same.
There is no existing support for repatriates in the world and we build it from scratch
There are almost no expat benefits which can cover the life of the family for the lifetime without a need to work again, yet we are labelled as a luxury class, denied all support when repatriating back to life
Together our collective voice is stronger
The future must be equal for all, including our children and us
The world needs our intercultural competence
We know the journey have done it ourselves, served expat for years and found the best way of expat spouse support.
Our mission is to remediate the past and build a sustainable way forward for all women through all stages of expatriation in one place.
Are you interested in joining us as an ambassador of Sustainable Expatriation?
Reach out to us through social media or our contact form and let's build expatriation where no women, no mother is left behind. We need you and your experience.