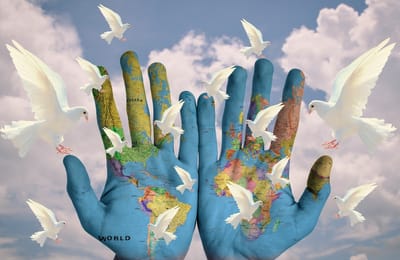 We are preparing to launch our first digital support for expat women struggling with mental health in expat situation. Prolonged sense of nonbelonging, expat loss and grief, as well as general stress of the global transition risk to develop into expat depression, encapsulation, anxieties and family disasters if remained unaddressed.
Constant changes, adaptation to continuously changing cultures, countries, homes, social circles, expat partner career loss, and disconnection from own culture, family, and friends are just a short summary of the extra challenges expat women, TCK and TCA experience in their daily life.
During stress, we disconnect from our innate wellbeing and often feel a witch circle of struggle, discord, and alienation in our minds and, as a result, in our lives.
Since 2011 Marina Malmberg has worked with expat partner support and intercultural stress management from Sweden locally and remotely.
Yet, the results from the traditional psychological approach gave limited results. Marina committed herself to find an effective and lasting remedy to the expat's mental well-being.
The realisation came on gradually, not from the many tools and techniques Marina studied for 15 years. It has a profound life-changing effect on Marina's understanding of her own innate well-being and the nature of the human thought system. Marina is preparing to share her findings with women challenged by their situation as a remedy to expat-specific stress and career struggles.