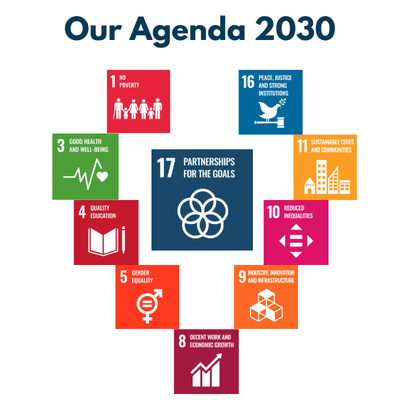 Partner With Us for SDGs and Inclusive Stakeholder Economy for All
We deliver innovative approach allowing companies tangible solutions through a new perspective. Including expatriation mobility into the company's sustainable Agenda, 2030 allows solving corporate G5 - diversity and inclusion challenge through addressing the situation of expat partners who lost career and independence as a result of expatriation.
Initiating remediation of affected stakeholders creates shared value (CSV) for people, businesses and societies. This, in turn, improves MNEs sustainability and reputation, preventing future infringement of human rights through the process of expatriation. So far, expatriation, struggling with retention and productivity, lacks focus on the root of the problem - effects of business operation on the expat partners and their lives.
According to Brookfield Relocation Services (2015), 80% of international assignees are accompanied by spouses, where 48% of women lost employment due to expatriation, and 52% of expats have children. Our own findings show that mothers of those children continue to struggle to find employment and career remediation years after expatriation, despite education and experience. At the same time, the divorce rate of expatriates is close to 80%. COVID-19 has left mothers with children, affected by unsustainable expatriation and unfortunate integration with no hope for employment. This is why we foster social impact entrepreneurship and innovation for SDGs.
Our Agenda 2030 consists of ten SDGs, where G17 - inclusive partnerships for the goals is central and the only way business can solve G1, G3, G4, G5, G8, G9, G10, G11, G16, G17.
We provide innovative and the only inclusive platform for remediation of the past in partnership for the inclusive economy for our children who will otherwise pay for the inequalities we leave behind.
Partnerships with Sustainable Expatriation for the global social impact allows businesses, institutions, societies and universities re-write the history of failing globalization that leaves highly educated professionals behind wasting their talents, intercultural experience, education and creating more poverty in the world.