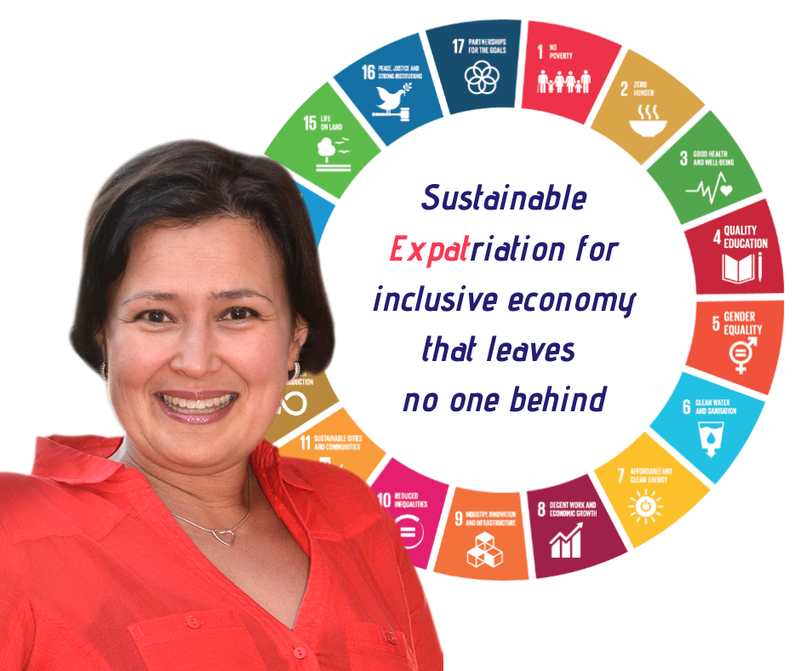 Sustainable Expatriation was founded and is led by Marina Malmberg, a social entrepreneur, who is engaged in the UN75 initiative, a member of the "Business Professional Women" network in Malmo and a former corporate expat following spouse. Marina spent 14 years in Sweden during which time she was denied employment, after previously living six years without a work permit in Italy and Pakistan.
Back in her home-country, Russia, Marina led a non-profit group of Swedish philanthropists, "Susanne Westerberg Minnesfoden" and was a Tetra Pak employee. While in Lahore, Pakistan, Marina volunteered at the Head Office of "SOS Children's Villages" of Pakistan.
Since 2012 Marina has worked in stress management. In 2016 Marina started "Success Boomerang", a niched consultancy with the aim of helping following expat spouses to overcome intercultural stress and career challenges. Success Boomerang became a registered expat service provider at SIRVA global relocation in the US.
Marina has also worked with expat partners and expats from Apple, IBM, IKEA, Tetra Pak, and European Spallation Source, as well as with diplomatic families and independent immigrants within academic education in Europe, who all face similar challenges.
Marina made several attempts to raise funds in Sweden to create a solution to bring to an end the dependency of expat spouses, yet she was denied all help because expat spouses are considered a privileged sector of the population.
Raising her daughter without a salary or a pension for 14 years as a solopreneur in Sweden, labelled as a privileged person, Marina re-investing all her profit in additional education and extended support for expat spouses, going on to study business responsibilities for human rights, CSR, diversity and inclusion on top of her Master degree.
At Copenhagen Business School Marina tapped into innovation in Human Rights Due Diligence - Sustainable Expatriation, and was invited to give a presentation for the graduate students in Human Resources on corporate expatriation, which provided valuable new insights for her audience. The Sustainable Expatriation startup was founded in February 2020 and is gaining interest in the US, while funds for social innovation remain unavailable for Marina's work in Sweden.
Currently Marina leads expat consultancy services aiming to bridge the gap between unmet needs of expatriation and social sustainably. Marina's solutions allow organisations to improve the social sustainability of their globalisation policies, to bridge the gaps and improve social sustainability in expatriate mobility, respect the human rights of following expat partners and achieve Agenda 2030 through addressing ten SDGs of Sustainable Expatriation Agenda 2030.
Sustainable Expatriation startup is supported by volunteers with expat backgrounds in the UK, Denmark, the US, the Netherlands, The Startup Club in Berlin, the global online women expat community in Dubai "Coffee with Expat Women", and the US millionaire Trevor Blake who mentors Marina privately, considering her initiative a noble cause.